It gives me great pleasure in extending my hearty welcome to all those who are seeking admission to various Programmes of Pondicherry University. Pondicherry University holds a special place in the Indian University System. It was created to meet out the demands of the local community, and ever since its inception in 1985, it has shown a tremendous commitment to innovation and to serving the needs of the nation. The University takes great pride in having established strong, industry-focused teaching programmes and cutting-edge research. We offer our students a research-enriched education that is complemented by work-integrated learning opportunity.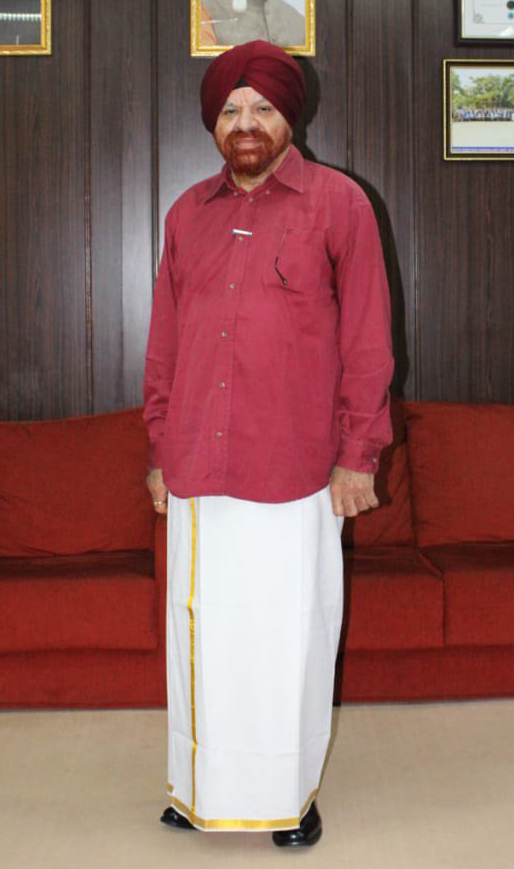 Pondicherry University, accredited with "A" Grade by NAAC, is one of the most sought-after campuses amongst the students from across the nation as a destination for the Higher Education and Research. Pondicherry University was the first in the country to implement "Choice-Based Credit System" (CBCS) which is now being followed by many other Universities. The University has 15 Schools, 38 Departments, 11 Centres and 1 Chair offering over 144 PG, PG-Diploma/ certificate & Research programmes with a student strength of 6353 including foreign students. Currently the University has more than 130 funded research projects including SAP & FIST Projects from various agencies like UGC, DST, CSIR and DBT.
The University has two-off campuses, one located in Port Blair (Andamans) with two Departments viz., Ocean Studies and Marine Biology and Coastal Disaster Management and another Post-Graduate Centre at Karaikal. The Directorate of Distance Education of Pondicherry University focuses on making quality education accessible to all. It has adopted technology enabled distance learning where ICT is being used to reach the larger segment of people who could not pursue the on campus model, but are passionate about academics. University's Community College at Puducherry and Mahe, offers job-oriented B.Voc. Courses, Certificate and Diploma Courses, keeping in mind the needs and demands of the local community. At present, 93 Colleges offering various courses in Arts & Science, Education, Law, Dental, Medical & Para-Medical, Veterinary and Engineering are affiliated to Pondicherry University.
The University recently signed MoUs with prestigious institutions like National Chin-Yi University, Taiwan, National Chung Cheng University, Taiwan, Chungbuk National University, Korea, University of Toulon, France, Zhaw Zurich University of Applied Sciences, Switzerland and University of East Paris, France. Human Resource Development Centre of Pondicherry University visions to be a world class Human Resource Development Centre and a change agent through excellence in learning process and quality in higher education and research with competency and collaborative orientation to serve the local, national and global community.
I am sure, with this excellent academic ambience, the admission-seekers will have a temple of learning and research in Pondicherry University in pursuing the areas of study and research successfully. 
I wish all concerned every success in their academic endeavours.
Prof. Gurmeet Singh