I chose teaching as fond profession.
Dedicated me to. I strived my level best rise up Research and teachong like Phoenix bird.
I headed dept. It was developed well to the apprecitation of my Colleagues and research scholars ,students as well. Scintific world could recognize the Dept through wonderful organising of ICMAGMA 14 and visit of Nobel Laureate.
As Principal of PUCC I could contribute for growth. Finance maintenance, strength of students saw facelift. New courses were started UGC recognition was brought back. Students, Faculty and staff were happily celebrating silver jubilee of PUCC.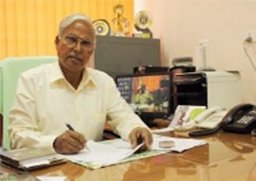 Wednesday, 1 September, 2021