My work till date has gone through several confrontations within me. 'To be or not to be' – has been a constant confusion leading to nowhere. Various phases of life reflected in my work. I believe that art is the best tool that has the capacity to raise questions in the minds. My works reflect these unanswered questions and confusions starting from my surroundings to my projected identity with the gender as woman." – Santhi Siri V
Alumna of Hyderabad University specialization in Painting and Research in Art History from Madras University and Mother Teresa Women's University. Conducted several National and International Art Exhibitions to her Credit. She is a practicing artist and is engaged passionately with Printmaking.
She also has the professional experience at All India Radio, Visakhapatnam and Hyderabad as Production Assistant, Compere and Script Writer. She has been teaching Visual Aspects of Media for the past 18 years.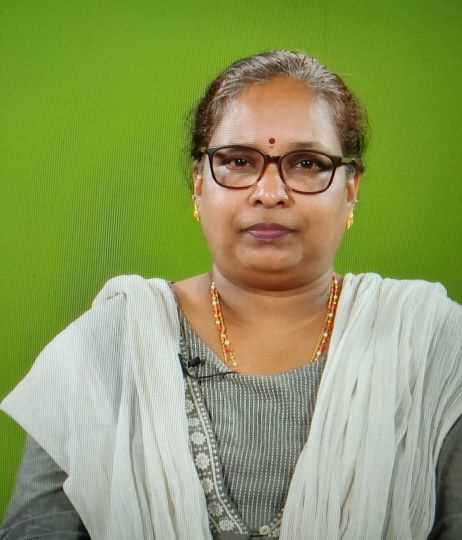 Wednesday, 29 September, 2021