Associate Professor
UMISARC – Centre for South Asian Studies
Currently working as an Assistant Professor at Centre for South Asian Studies, UNESCO Madanjeet Singh Institute of South Asia Regional Cooperation, Pondicherry University, Puducherry, India. Pursued Post Graduation and Doctoral Degree in Defence and Strategic Studies from Department of Defence and Strategic Studies, University of Madras, Chennai, India. His interests of teaching are Peace and Conflict Studies, Regional Cooperation, Maritime Security issues and Non-traditional security issues and having an experience of seventeen years in research and teaching in security studies (includes M.Phil and PhD duration).
+91-0413-2654753
sheikhumayun@gmail.com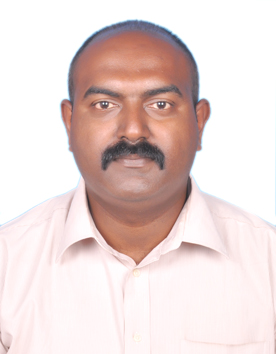 Dr. S. I. Humayun
+91-0413-2654753
"Naxalism in India: Role and Responses of Armed Forces "(co-authored) in International Journal of Current Research Vol. 10, Issue 06 pp 70308-70312, June 2018 ISSN: 0975-833X
"Social Science Research in India: Trends and Perspectives"(co-authored) in Asian Journal of Multidimensional Research Vol 7, Issue 6 pp 20-25, June 2018 ISSN: 2278-4853.
"Empowerment of Dalit in Panchayat Raj"(co-authored) in The Journal of Social Science Researchers pp 96-119 Volume V Number II April 2016 ISSN 2319-6181
"Military – Media Relationship in India and Pakistan: A Comparative Study"(co-authored) in Area Studies Journal published by S.V.UNIVERSITY, Tirupati pp 96-119 Volume 9 Number 1 Jan-June 2015 ISSN 0975-6035
"Environmental Issues in South Asia: A Security Perspective" in "The Journal Social Sciences and Humanity Research" an interdisciplinary refereed International Journal, Vol 2. No 2 July-Dec 2014 pp 208-214 ISSN: 2312-89
Wednesday, 5 January, 2022