Ramaswamy MURUGAN is working as a Professor of Physics from September 2010 onwards. Earlier, he worked as Director (UPSC), Department of Science, Technology & Environment (DSTE), Puducherry. Also he worked as visiting scientist at University of Texas at Austin USA, Shizuoka University Japan and Nagoya University Japan and as Guest Researcher at University of Kiel Germany.
His research focuses on the design, synthesis and characterization of functional materials with an emphasis on understanding their intimate structure-property interplay. His major contribution is the invention of zirconium containing lithium garnet oxide as electrolyte for all solid state lithium battery. He was privileged to work with world-leading researcher's; Prof. John B Goodenough (Nobel laureate in 2019, UT Austin, USA), Prof. Werner Weppner (Univ. of Kiel, Germany) and Prof. Robert Huggins (Stanford Univ. USA/Univ. of Kiel Germany) in developing high energy density batteries. Actively working with industrial partners Corning Inc. USA, Fisker Inc. USA, Applied Materials USA and HBL Hyderabad through sponsored research/consultancy projects to address some of the challenges in the realization of lithium battery technology for electric mobility and consumer electronics.
Currently serving as Editorial board member of journal "Ionics" published by Springer, Co-Editor of journal "Current Smart Materials" published by Bentham Science and President of Energy Science Society of India (ESSI). He was honored as Fellow of Royal Society of Chemistry (FRSC), Fellow of Academy of Sciences Chennai (FASCh.), Member of American Chemical Society (ACS) through invitation and Research Award by UGC, India.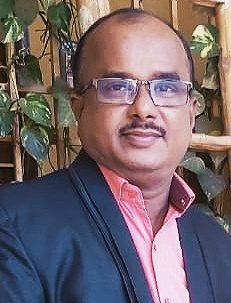 Thursday, 29 December, 2022