Dr. M. NANDHINI, working as Professor in the Department of Computer Science, Pondicherry University. She has awarded BSC (Mathematics), MCA, MPhil, PhD in Computer Science and qualified UGC (NET) in first attempt. She is a recipient of University Ranks in both UG and PG from Bharathidasan University, Tamilnadu
She has gained 26 years of collegiate teaching experience and 21 years of research experience. Her research interest includes Soft Computing, Evolutionary Optimization Algorithms and Data Mining, Guiding scholars on these and related areas. She has received Best Paper and Best presenter Awards in International Conferences.
She has been sanctioned RS. 24,72,008 for DST/SERB/CRG funded project for a period of 3 years. In addition to this, to her academic credit she has published several research publications in various national and international Journals, Books and Book Chapters.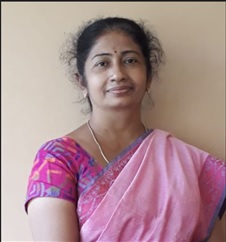 Thursday, 24 November, 2022
Tuesday, 21 September, 2021