Professor
Department of Social Work
Prof. A. Shahin Sultana has 15 + years of experience in a progressive career in teaching, research, field work, research guidance and administration. She is specialised in Medical and Psychiatric Social Work and has a demonstrated experience in teaching curriculum in the areas of Psychology for Social Work practice, Social Policy and Social Welfare Administration, Medical Social Work and Public Health for Social Workers. She has a demonstrated ability to design, adapt, organize, archive, and disseminate instructional and curricular materials for a range of teaching contexts. Has profound experience in researching and evaluating new educational programs, instructional methods, Social Work curriculum materials, and training courses and has hands-on experience in designing Social Work learning courses and workshops at varied levels. Adept in building a collaborative and friendly classroom environment using team teaching, and interactive learning. Has an expertise in leadership and has sound knowledge of administrative strategies, policies and procedures. Has been involved in training, research and collaboration with Institutions, Governmental and Non-Governmental Organisations at National and International platforms.
+91-0413-2654954
shahin.samroh@gmail.com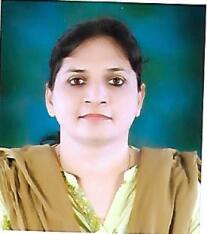 Dr. A Shahin Sultana
+91-0413-2654954
Shahin Sultana.A (2018). Why Women Committing suicides are on the rise? An Analysis of Media Reports in an edited book titled The State of Marginalization and Public Health Issues in India edited by Dr. Shashi Rani and Dr. Wakar Amin, Windshield Press, Delhi, 2018.
Rhea Cheryl Shivan and Shahin Sultana. A (2017). Awareness on Child Abuse among the School Going Adolescent Girls in Puducherry in Social Welfare, Vol.63.No.10 (Pg 7-15), January 2017 (ISSN: 0037-8038)
Shahin Sultana. A (2016): Transgender Children and their Psychosocial Challenges: Perspectives for Interventions published in South Asian Journal of Participative Development, Vol- 16 No- 1, (Pg 31-35), January-June 2016 (ISSN: 0976-2701)
Shahin Sultana. A (2015): National Youth Policy of India - 2014: Retrospect and Prospect published in South Asian Journal of Socio-Political Studies, Vol. XV No.2 January-June 2015, (Pg 34-39), (ISSN 0972-4613)
Shahin Sultana. A (2015):A Critical Exploration of National Youth Policy of India – 2003 and 2014 published in Indian Journal of Sustainable Development, - Lead Theme – Youth and Sustainable Development, Volume 1 Issue 2 July 2015, (Pg 13-22), (ISSN 2394-7675)
Was awarded financial grant for publishing the Ph.D thesis titled "Quality in Early Childhood Care and Education: A Study of Chennai Corporation Nursery Schools, Delhi" by Indian Council for Social Science Research, (ICSSR), Government of India, Delhi, Manak Publications, Delhi ISBN: 9788178311913, 2009.
Wednesday, 7 September, 2022